A few weeks back I flew from Korea straight to Taiwan where I'm based in Hsinchu. Funny enough it's the exact same city I went to during my masters theses about three years ago OMG time's flying, it has been four years already!
Usually I'm staying at the Sol Hotel which is conveniantly located right downtown.

The day starts with breakfast buffet on the patio and reading the newspaper. At least the sport section. Sometimes.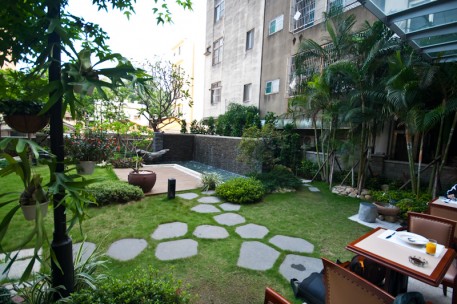 It's usually a 20 minute cab ride to my work, but sometimes I have to take the THSR (Taiwan Highspeed Rail) to get to another city like Tainan further south.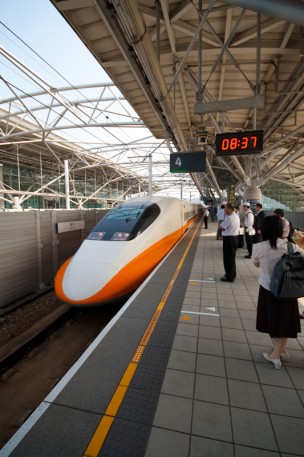 Wherever you go in Taiwan, you have to be careful not to get run over by a furious scooter – they are everywhere! And there are loads of them: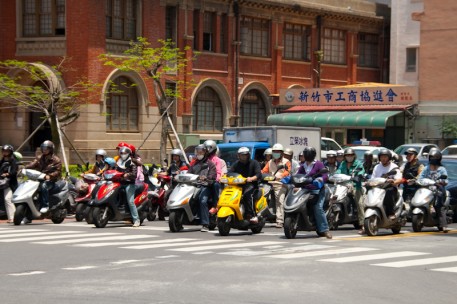 There are so many scooters, they even have their own lanes and dedicated stopping areas at traffic lights.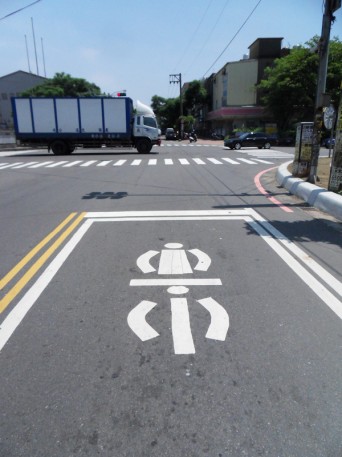 And it's only appropriate for the police to use scooters to chase down bad guys.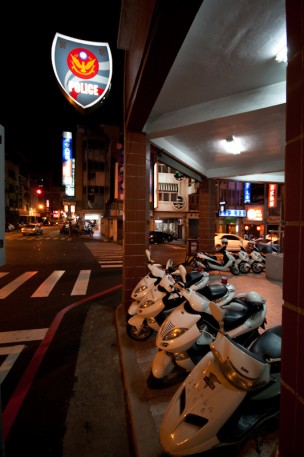 Even the dogs like scooters, no, they love it! Generally dogs seem much happier here and more frequent than in Korea. Probably because they know they have a good chance of surviving dinner.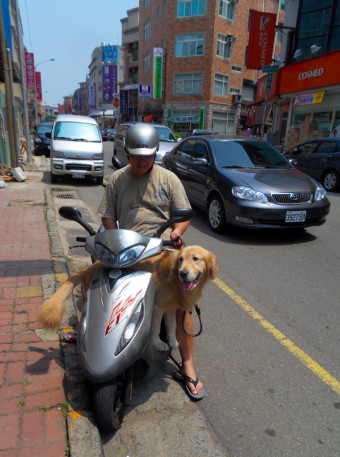 Animals in Taiwan seem a little different. Take the cows for example, they don't mind being eaten, they actually help preparing lunch for you: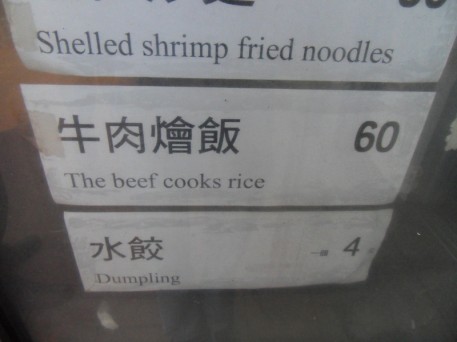 But lunch is not always that simple. Once I ordered chicken. What I got was a stew with fish, coagulated blood, coagulated blood and rice, and mussels; and no, I didn't find any chicken in there at all.


But usually food in Taiwan is good, assuming you know what to order and figure out what the signs at the restaurant's door are trying to tell you (hint: the colour is misleading!)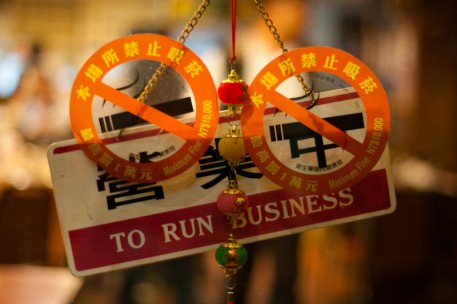 Signs can be so confusing. Even when they're written in English. Or maybe because of that? Anyway, I really would like to know what's going on here (or maybe I don't wanna know):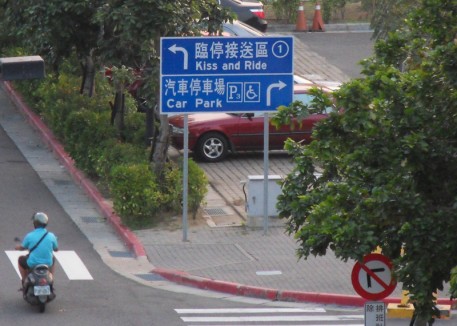 After work it's time for a little stroll along the canal which runs right next to my hotel. It's actually a nice park-like area which feels much cleaner than the busy streets of the city.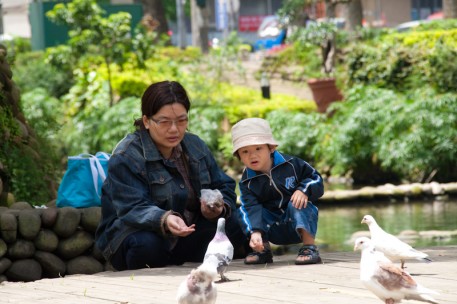 Or if I'm feeling active I pay the climbing gym in Jubhei a visit and meet up with some foreign English teachers.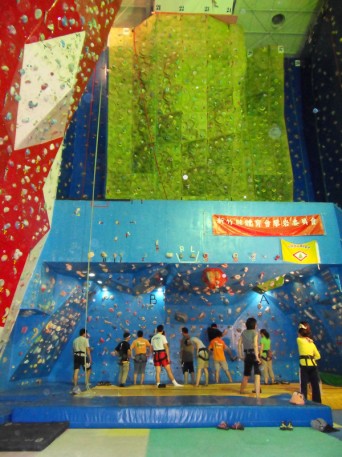 To finish the days off I like to soak in a hot bath. It can be tough though, since some of the tubs are obviously designed for midgets. At Sol Hotel for example, the bath tub has the shape of a cube. Check out the dimension of that one here as compared to my laptop: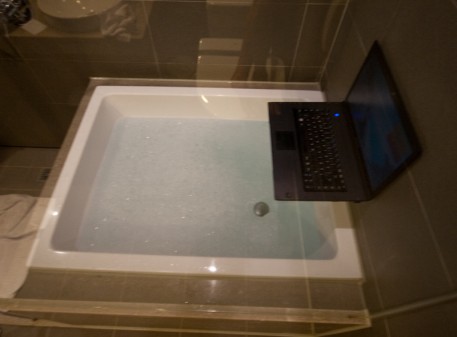 I guess at least it makes it hard to drown in case I fall asleep again. And sometimes I'm lucky enough to stay in a hotel with fancy bathrooms like at JustWin Hotel in Tainan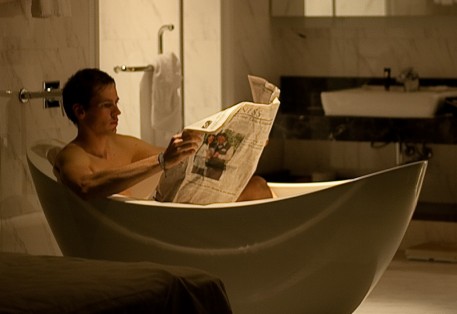 If you want to see more pictures of Taiwan, check out these albums in the gallery that I put up a few years ago.