Searching the web for weekend destinations in Korea I stumbled upon a few weblogs that described a camping trip to an uninhabited island off the west coast. The information was very sparse, especially regarding the exact whereabouts and how to organise a trip but that only made it sound even more adventureous and we snapped at the first chance and literally set sail towards Sa Seungbong-Do from Incheon.

At the time of the trip a return ticket to the main island Seungbong-Do cost about KRW 40k and ferries left twice a day from Yeonan Budu Ferry Terminal (연안부두), one at 9am and the other in the afternoon.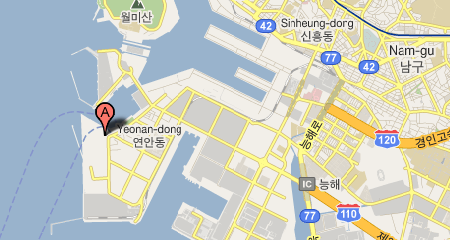 On weekends it seems wise to be there early enough as heaps of Koreans and also quite a few Western guys were lining up to get tickets to one of the many islands.
On the way we passed under the impressively huge Incheon bridge which connects the city of Incheon with Yeongjong Island. The previously separate Yongyu, Sammok, and Sinbul Islands were joined to Yeongjong Island solely for the construction of Incheon International Airport.

Most passangers on board had their fishing gear ready and many of them got off at Jawol-Do. When we finally reached Seungbong-Do we were quite dissapointed to learn that there was no boat on a Friday that could take us to Sa Seungbong-Do.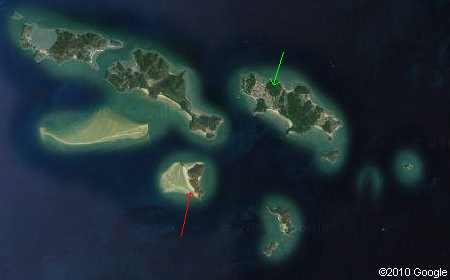 The small ticket office wasn't occupied yet but luckily we found a very helpful Korean who spoke pretty good English. He offered us a ride to the other side of the Island to a beach.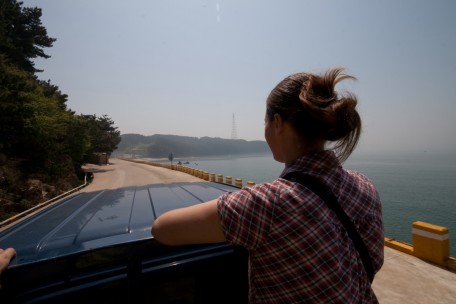 The beach that he took us to was pretty much deserted and we were wondering where all those people from the ferry had disappeared. It didn't really bother us at all as it would make wild camping a lot easier.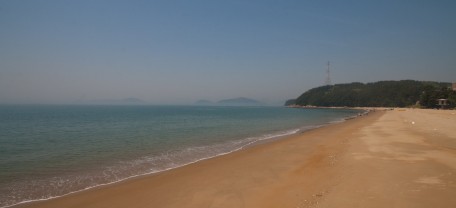 Most of the day was spent lying in the sun and exploring the coastline. Later we set up the tent and walked to the little town to get some food. There's a small conveniance store and a few seafood restaurants to choose from.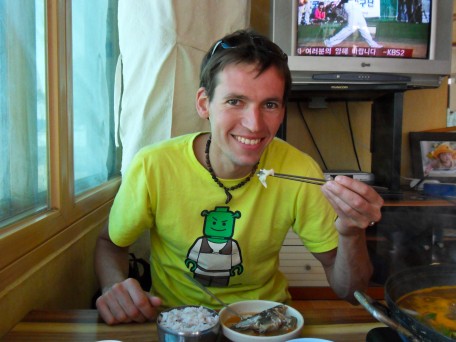 Koreans and their food! The pork that we ordered turned out to be some kind of stew with several whole fish in it! Some of them looked quite scary even in death but they actually tasted rather good …
After this fishy experience it was time to head back to our tent where we collected firewood and had some crackers and a bottle of cheap wine. Looking across the water we could see how some fires were lit on Sa Seungbong-Do which made us wonder how THEY had gotten to the island – probably by knowing Korean.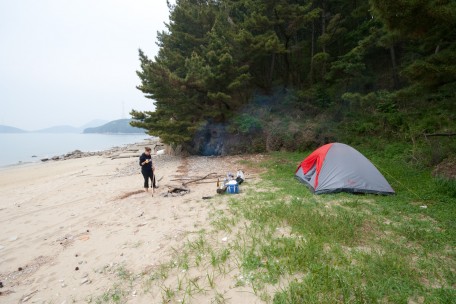 Meanwhile two Koreans had decided to pitch their tent right next to ours – they obviously didn't like to be by themselves given the size of the beach … but luckily they were busy with night fishing and most likely drinking soju.
With the help of our new Korean friend we tried to change our return tickets to stay another day and make it to Sa Seungbong-Do but all the ferries were fully booked already. Instead we headed to Seoul and visited Gyeongbok Palace. You can find some photos in the Gallery